About the MF683 (Rocket 3.0)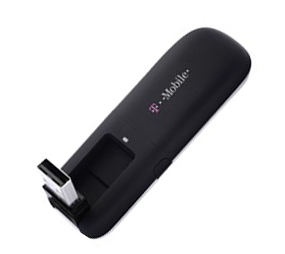 Specs:
Mobile Networks: GPRS, EDGE, UMTS, Other, HSDPA 1.8, HSDPA 3.6, HSPA+ 21M, DC-HSPA+ 42M
Bands: 2G 850 MHz;900 MHz;1800 MHz;1900 MHz & 3G UMTS: Band IV (1700/2100Mhz)
Max Transfer rate: DC-HSPA+ 42Mbps DL, 5.76 UL
Type: 3G USB Modem
Micro SD Card: Slot up to 16GB
Size: 1.13 x 3.42 x 0.51 inches
Weight: less than 12 ounces
OS: Popular Windows and Mac
No external antenna connector
Antenna Port Location
This device does not have an antenna port to directly connect an antenna to, but you can use an antenna with your device by using a passive adapter cable.
The passive adapter will connect to your phone/hotspot via the included velcro patch (which has adhesive backing to stick to your device). The passive adapter should be placed near the device's internal antenna (for the iPhone, that would be the lower back of the phone; for Blackberry models it would be the top of the back of the phone. See your device's manual for placement on other devices OR experiment with different placements until you find the location that results in the best signal gain).