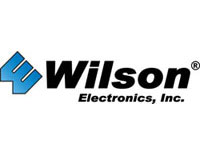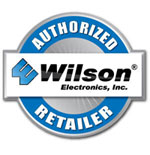 It's faint, but there's a pulse. Your mobile device signal reception may be weak, but you know there's life there and you could actually make clear calls if you could just sustain it. You could use a Wilson cellular antenna or amplifier to strengthen the pulse of your mobile device.
A Wilson antenna or amplifier can enhance your cellular signal enough to make clearer calls and use data that isn't as slow as the days of dial up. Wilson omnidirectional antennas, which don't need to be aimed, as well as Wilson directional antennas, which require aiming in the direction of the cell tower, are both available. Antennas can be used directly with a device if it has an antenna port, or as part of a repeater system for wireless signal boosting.

Wilson also offers M2M amplifiers such as the Signal 4G for connecting directly to a modem or embedded device, along with professional-grade amplifiers for locations where a professional amplification system is needed. In addition, a variety of cables, connectors and adapters for connecting antennas and amplifiers are available to get your system up and running. And if you have solid coverage in some areas of your location and dead spots in others, check out Wilson repeaters for solutions for sewing together those rough areas of your home or office.