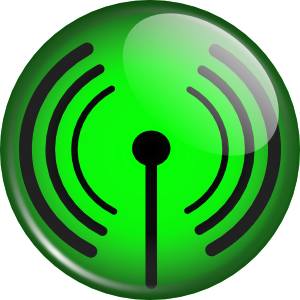 3Gstore sells a variety of devices used for creating a WiFi network, connecting to an existing WiFi network, or extending the range of a WiFi network. This page lists each of the WiFi devices sold at 3Gstore and compares their primary functionality/purpose as well as their features. First, you'll want to understand the different types of WiFi equipment:
A router is a networking device which accepts an internet connection and creates a private local network from it, to which multiple computers, devices, etc can connect (either via WiFi or ethernet).


Access Point refers to a device that broadcasts WiFi so that computers and other devices can connect to a wired network. Many routers have WiFi radios built into them, meaning the router itself serves as an access point, but for routers that don't have built-in WiFi, an access point can be added to broadcast WiFi. Access points can also be added to routers that already have WiFi, for situations where more range is needed. Adding an access point to a router preserves the DHCP range of the network, meaning your computers/devices can all remain on the same network and can connect to one another and share files. An access point alone is not enough to create a wireless network - you still need a router to accept the internet connection and do the networking.


WiFi as WAN devices are used to pick up an external WiFi network (like campground WiFi, free McDonalds WiFi, your smartphone's hotspot, etc) and create a new private network from it. Some routers have the WiFi as WAN feature built into them (so they are both a full-fledged router and a WiFi as WAN device), and there are also devices like the Pepwave Device Connector whose sole function is WiFi as WAN. WiFi as WAN is commonly used to connect to external WiFi hotspots and create a new secure network from it, but it can also be used to extend the WiFi range in a building (for example, if your router is only covering half of your house with WiFi, you could add a WiFi as WAN device to pick up the WiFi signal from your router and relay it to the other side of the house). Unlike an access point, WiFi as WAN devices do NOT preserve the DHCP range of the network it is extending - a WiFi as WAN setup creates a NEW network and broadcasts a new SSID, and computers on the new network cannot share files with computers on the primary/original network.


What factors affect WiFi range? The type of range you'll get from a WiFi device is primarily dependent upon four factors:
Output power1: Output power is measured in mW (milliwatts). A milliwatt is equal to one thousandth (10−3) of a watt, and the FCC regulates WiFi output power to a maximum of 1 watt (1000mW) in the U.S. Access points/routers/bridges with higher output power can broadcast WiFi to a larger area. The milliwatt output rating is one of the easiest ways to determine approximately how much power your WiFi device has and to compare it to other devices - for example, a router with 200mW of output power will be able to broadcast WiFi twice as far as a router with only 100mW of output power (assuming all other factors are equal).


WiFi antenna(s): All WiFi devices use at least one WiFi antenna to broadcast the WiFi signal. Some devices have antennas that are built into the unit (internal) and others have external antennae, and some antennas are more powerful than others (for example, the Cradlepoint MBR95 and MBR1200B both have internal WiFi antennas, but the MBR1200B's is stronger). External WiFi antennas tend to be significantly more powerful than internal antennas and can make up for lower output power (for example, the Cradlepoint MBR95 has more output power than the IBR600, but the IBR600 uses two high gain external WiFi antennas while the MBR95 uses one lower gain internal WiFi antenna, so they actually provide comparable WiFi range).


WiFi technology: Wireless 'N' radios are capable of broadcasting to a greater distance than previous WiFi generations (g, b, a).


Environmental factors: Regardless of the device's specifications and features, the actual WiFi range you'll see in your application will vary based on construction, layout, and interference.
Product

Type

WiFi Technology

Frequency

Output Power

WiFi Antenna

WiFi as WAN and Access Point; can also be used in bridge mode

802.11 b/g/n OR 802.11 a/n

2.4GHZ or 5.0GHZ2

250mW at 2.4GHZ;
50mW at 5.0GHZ

2 x external

Router w/ WiFi as WAN

802.11 a/b/g/n

2.4GHZ or 5.0GHZ2

100mW at 2.4GHZ;
50mW at 5.0GHZ

1 x external

Router w/ WiFi as WAN

802.11 b/g/n

2.4GHZ or 5.0GHZ2

400mW at 2.4GHZ;
100mW at 5.0GHZ

internal (2 external antennas can be added; sold separately)

Router w/ WiFi as WAN

802.11 b/g/n

2.4GHZ

123mW

internal

Router w/ WiFi as WAN

802.11 b/g/n

2.4GHZ

300mW

internal

Router w/ WiFi as WAN; can also be used in bridge mode

802.11 b/g/n

2.4GHZ or 5.0GHZ2,3

407mW at 2.4GHZ;
355mW at 5.0GHZ

3 x external

Router w/ WiFi as WAN

802.11 b/g/n

2.4GHZ

43mW

2 x external

Router w/ WiFi as WAN

802.11 b/g/n

2.4GHZ

320mW

1 x external

Router w/ WiFi as WAN

802.11 b/g/n

2.4GHZ

400mW

4 x external

Access Point (indoor)

802.11 a/b/g/n

2.4GHZ or 5.0GHZ2

50mW

1 x external

Access Point (indoor)

802.11ac/a/n and 802.11b/g/n

2.4GHZ & 5.0GHZ

250mW at 2.4GHZ;
130mW at 5.0GHz

internal

Access Point (indoor)

802.11 b/g/n

2.4GHZ or 5.0GHZ2

320mW at 2.4GHZ;
160mW at 5.0GHz

2 x external

Access Point (outdoor)

802.11b/g/n

2.4GHZ

320mW

internal

Access Point (outdoor)

802.11b/g/n

2.4GHZ

400mW

2 x external (not included)

Access Point (outdoor)

802.11a/n or 802.11b/g/n

2.4GHZ & 5.0GHZ

400mW at 2.4GHZ;
320mW at 5.0GHz

2 x external (not included)

Access Point (outdoor)

802.11a/n or 802.11b/g/n

2.4GHZ or 5.0GHZ2

400mW at 2.4GHZ;
320mW at 5.0GHz

2 x external (not included)

Access Point (indoor)

802.11a/n and 802.11b/g/n

2.4GHZ & 5.0GHZ

50mW at 2.4GHZ;
40mW at 5.0GHz

internal
Some manufacturers measure the output power in dBm instead of mW. To convert to mW, you can use the formula (dBm = log10 (mW)*10 mW =10^(dBm/10), or simply refer to popular conversions below:
30 dBm - 1.00 Watt
27 dBm - 500 mW
26 dBm - 400 mW
25 dBm - 320 mW
24 dBm - 250 mW
23 dBm - 200 mW
22 dBm - 160 mW
21 dBm - 130 mW
20 dBm - 100 mW
15 dBm - 32 mW
10 dBm - 10 mW
5 dBm - 3.2 mW
4 dBm - 2.5 mW
3 dBm - 2.0 mW
2 dBm - 1.6 mW
1 dBm - 1.3 mW
These products support 2.4 and 5.0GHz WiFi, but not simultaneously (you must set it to one mode or the other)
To use 5.0GHz mode on the MBR1400, you must use 5.0GHz-capable antennas (sold separately)
Using "Powerboost" may exceed local regulatory limits